---
---

Snapmaker 2.0 Rotary Module Bundle
The Snapmaker 2.0 Rotary Bundle includes the Snapmaker 2.0 Rotary Module and the Snapmaker Emergency Stop Button. With this bundle you can add a fourth axis to your Snapmaker 2.0 allowing you to CNC carve and CNC laser at 360°. Also included is an easy to use emergency stop button adds an extra layer of safety to your production process. Choose between the A250 or A350 to get the perfect fit for your Snapmaker 2.0 3-in-1 machine.
---
Snapmaker 2.0 Rotary Module
The Snapmaker 2.0 Rotary Module adds a 4th axis, allowing you to rotary CNC carve and CNC laser in a variety of materials including; wood, tooling boards, plastics, fabrics.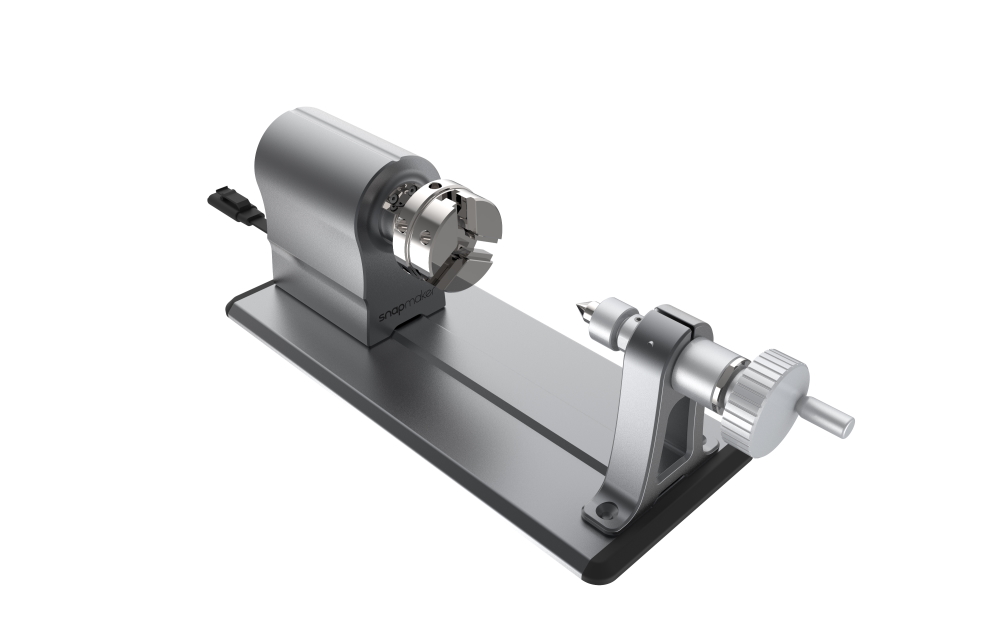 ---
Key Features
Get precise control with the 360° continuous rotation featuring a maximum angular speed of 45° per second and the 0.2, 1, and 5-degree rotation on the touchscreen.
3 jaw chuck rotates with a minimum angle of 0.1° meaning you can create designs on uneven and irregular surfaces. The 3 jaw chuck can support objects up to 170 length × 68 radius (mm) or 225 length × 68 radius (mm) without the tailstock. You could also use a compatible chuck from the market.
A 100:1 speed reducer converts the power to a lower output speed.
Snapmaker Luban, a free CAD/CAM software allows you to create design for the 4 axis rotary module. The software has been designed to easily hollow objects from STL files and features 4 axis linkage support; allowing X, Y, X and B axes to move simultaneously; for full control.
Origin Assist is the new touchscreen feature designed to help you with your rotary carving. Pre-set CNC bits, set origins and Z-offsets, ease the process of installing materials. Choose between Assist Mode or Manual Mode to determine your level of control.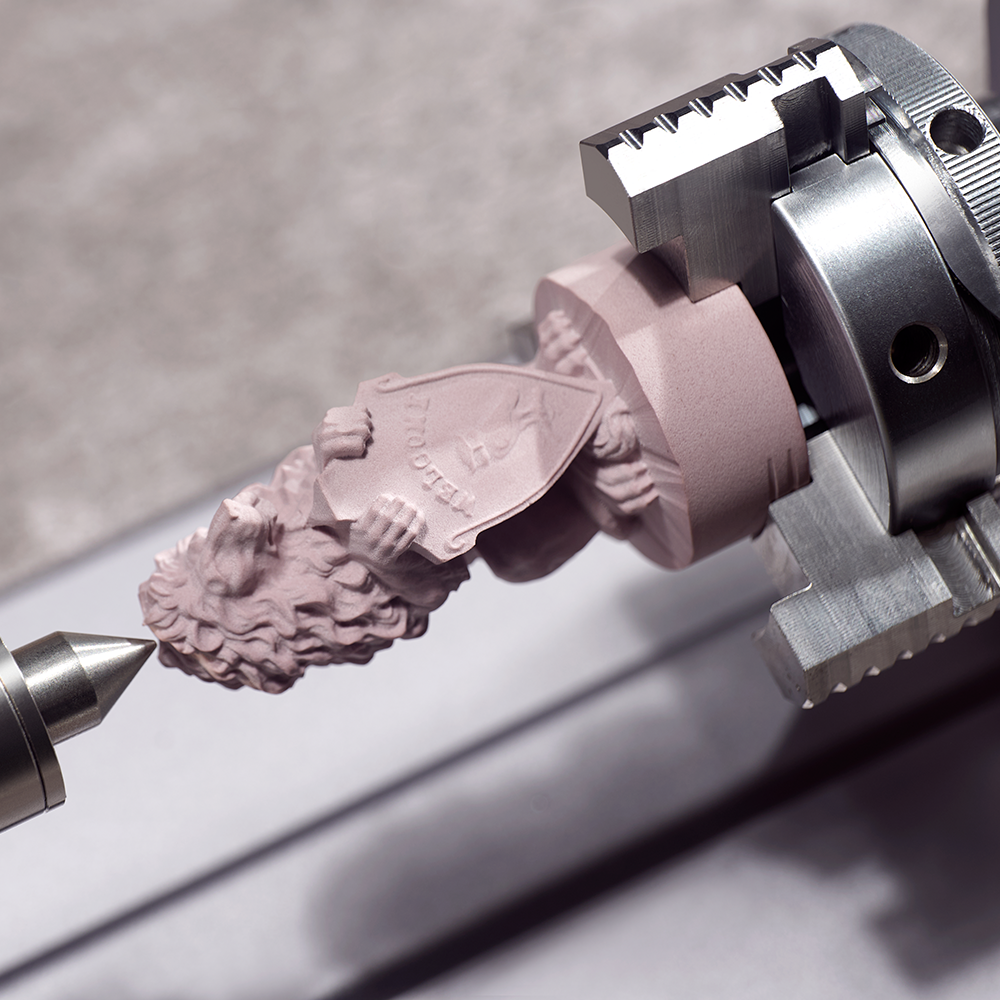 ---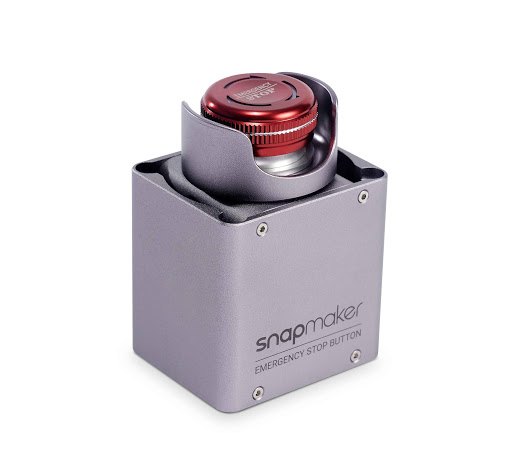 Snapmaker 2.0 Emergency Stop Button
The Snapmaker 2.0 Emergency Stop Button allows you to instantly halt the production process of the Rotary 2.0 module.
---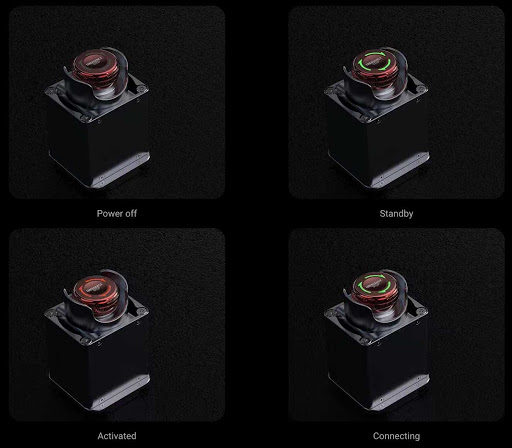 Key Features
The emergency Stop button is easy to use, with one push of the button your operations will come to a complete halt.
Designed to be installed anywhere; making it's easy to access when needed. Weighing just 0.2kg, the emergency stop button can be easily installed without interfering with the functionality of the Snapmaker 2.0.
Featuring easy to read glowing status indicators. Green standby, Flashing red for activated and alternating between green and red to indicate connecting.
---
---
Data sheet
Weight

A250: 2.2kg | A350: 2.4kg

Weight

Emergency Stop: 0.2kg

Dimensions

Emergency Stop: 48 x 40 x 68mm

Dimensions

A250: 120 x 284 x 108 mm | A350: 120 x 384 x 108mm

File Input Format

.stl, .bmp, .svg, .dxf, .jpg, .jpeg, .png

Compatible Materials

LASER: Wood, leather, plastic, fabric, paper, non-transparent acrylic, more being tested

Compatible Materials

CNC: Wood, tooling and modeling board, plastic, bamboo, wax, more being tested

Supported Software

Snapmaker Luban, Autodesk Fusion 360, Vectric Aspire
---